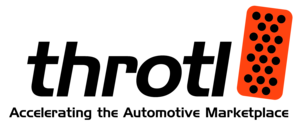 Sooo I'm trying to sell my 1987 Supra Turbo and just found out today that, yeah, the head gasket is failing…such are Thursdays I guess. Also, goddamnit.
I viewed this new development as a material change to the car's overall condition, and because I'm a standup guy, I went back to my listings on Craigslist, Facebook Marketplace and AutoTrader and did the requisite verbiage modification and price reduction. In all honesty, at my new price, if you're looking for a solid MK3 to swap a 1JZ or 2JZ into, congrats homey, you've found your car.
I was contacted shortly after these updates by the guys at Throtl about listing it (for free) on their site. My first thought was "I like free", followed closely by "What is Throtl?"
Well, turns out its a pretty cool site.
It's a marketplace, technical resource spot and general car-nut hangout. The owners certainly look passionate and the guy I interacted with was nice enough so I figured I'd make y'all aware of them…if you aren't already.