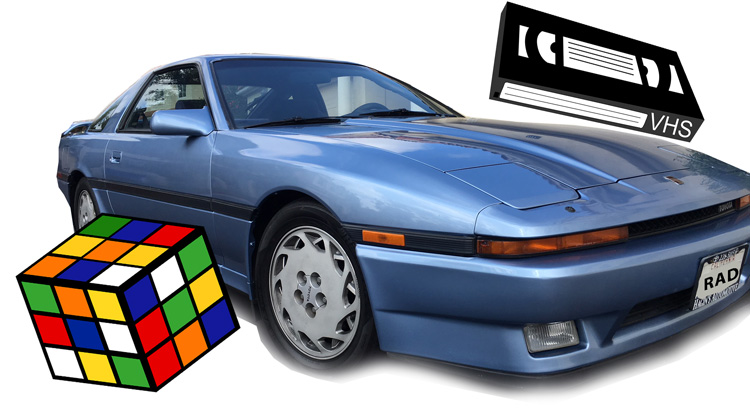 If you're old like me you have likely have a giddy fondness for the 1980's and 1990's. Hell, I hear even the youngens like that era and the cars that came from it. If you're even remotely a fan automobile nostalgia then you need to get yourself over to the RADwood show at the Peterson Automobile Museum in downtown LA on Dec 2.
What's RADwood you ask? Well, in the show's own words: "A period correct event for cars, trucks, and bikes from 1980-1999 that captures the essence of a bodacious era." In short, it's a totally tubular as well gnarly gig where everyone, like, wears 80's attire and soaks in the scene.
So put on your favorite Culture Club shit, pack your Rubick's cube and head on down to LA on 12/2 to see for yourself. I'll likely be there with my righteous 87 Supra Turbo so stop by and say hi if you're there.
Here's the rest of our Events Calendar to make sure your holiday season is filled with exhaust fumes and sweet sweet horsepower.
Peterson Auto Museum
6060 Wilshire Blvd, Los Angeles, CA