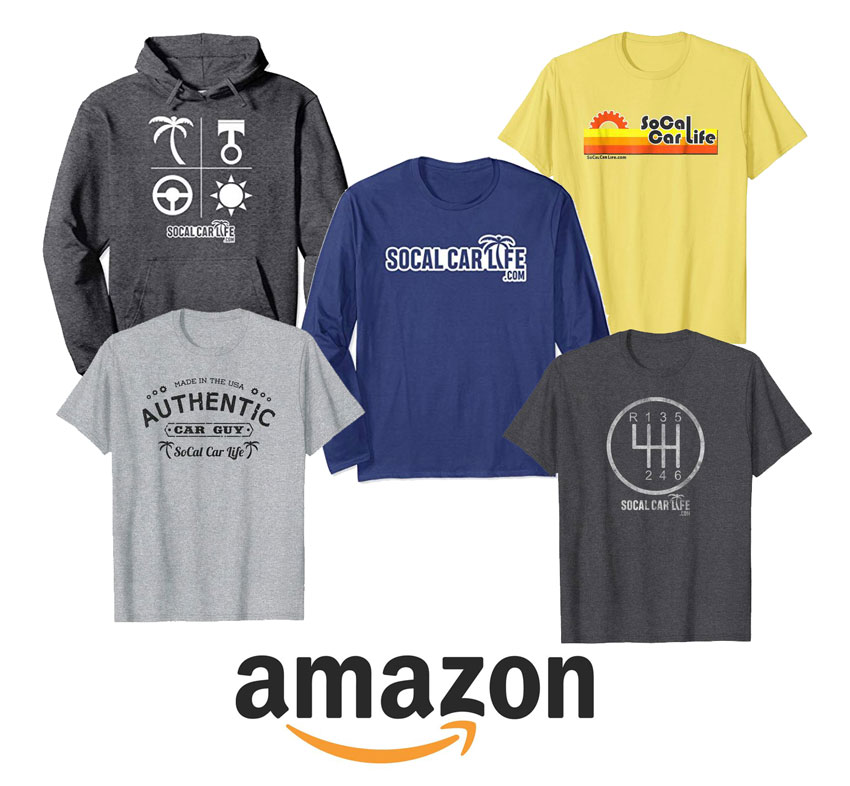 Hey you…Yeah, you. Car lover. Wanna hit the next Cars and Coffee in style? Well, you're in luck, as SoCal Car Life has a bunch of cool apparel for ya.
Tees…long sleeve shirts…hell, we even have pullover hoodies.
And because we think buying this stuff should be easy, we've got it all on Amazon. And you Prime members even get free 2-day shipping!
They're all great quality and priced right because there's nothing worse that paying $30 for a t-shirt that feels like burlap and falls apart after 3 washes….well, maybe a blown head gasket, but not much else.
Simply click the here or the giant graphic above to be magically transported to our Amazon store and check them out!
Thanks for taking a look and hope to see some of you at the next SoCal car event rockin our duds!