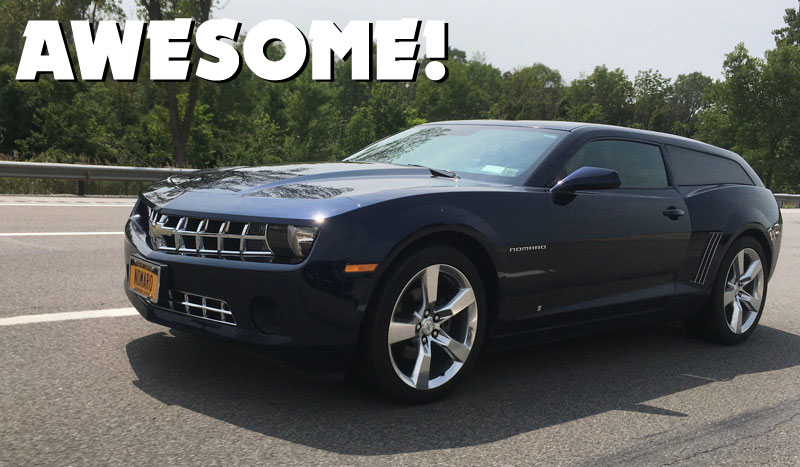 Once in a great while you see a DIY car mod that is so good you are left utterly speechless. This Camaro Wagon is one of those.
This thing looks so good, I don't see how GM could've done it better. There are 2 key components t work here: 1) how good the build was done and 2) how awesome does a Camaro wagon look?
Nailed it on both fronts! The quality and detail put into this thing is awesome. It looks completely factory-built. Nothing seems janky or out-of-place. Also, holy shi* its a Camaro wagon! The design doesn't look odd or forced in the least bit. This thing is a damn near perfect vehicle in my eyes and I would LOVE to own one.
Check out the rear view: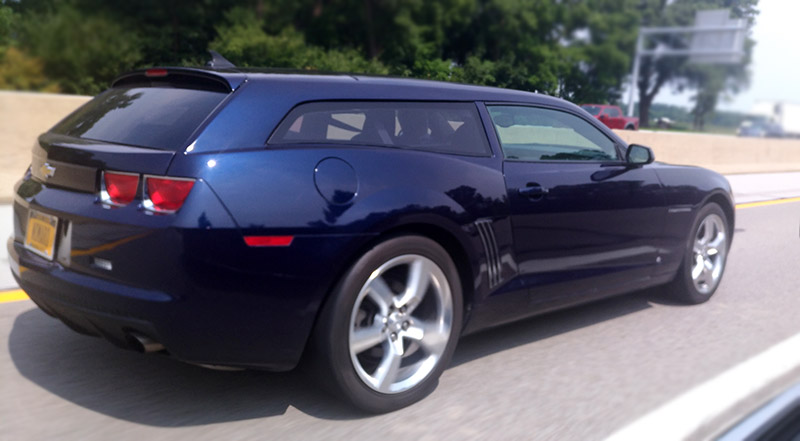 This guy, apparently from Rochester, NY, is officially one of my heroes. Imagine an SS or ZL1 version? This would be an everyman's Cadillac CTS-V wagon. And I think it looks better than the Caddy.
Time to find a good body fabricator then hit Copart to find a decent donor car!
Here's a forum link describing the build.