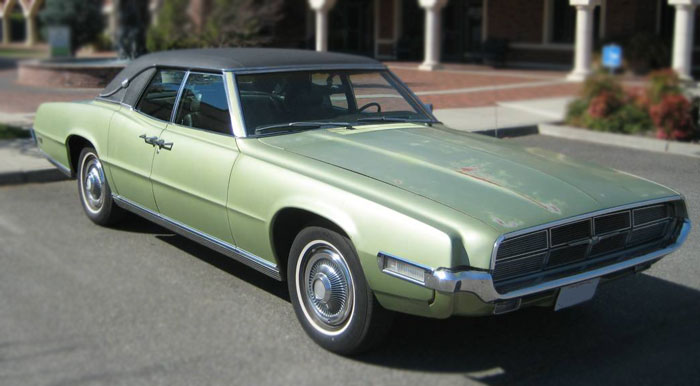 Pop quiz: What's cooler than suicide doors on a car?
If you answered "Nothing, duh!", then ding ding ding you just won yourself a lifetime supply of SoCalCarLife.
Suicide doors are just the best. Equal parts badass and opulent luxury, they represent a simpler time in automotive product planning. "Does it look cool? Great, then do it."
Today's 1969 Ford Thunderbird is one of those cars that was lucky enough to have these opposing-hinge doors, and as such, is an instant classic in my book. Add in hideaway headlamps, a monster 429ci V8, and a bunch of new parts and I think you have an all-around decent platform here. You can either bask in its unrepentant "dad's car growing up" vibe, or take it into the present day with some cool mods.
What I'd do: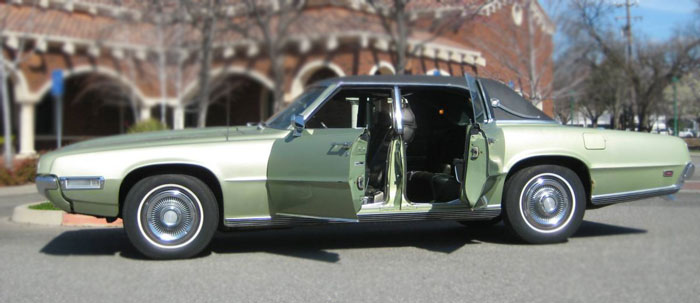 While I'm generally not a fan of landau roofs, I think a bath in some shiny black paint would bring the look around nicely. I'd also swap in a more current wheel and tire package to complete the all-black modern gangster look.
Either way you go, you'll have a sweet ride that oozes retro cool and….suicide doors!
You just can't get cooler than that.