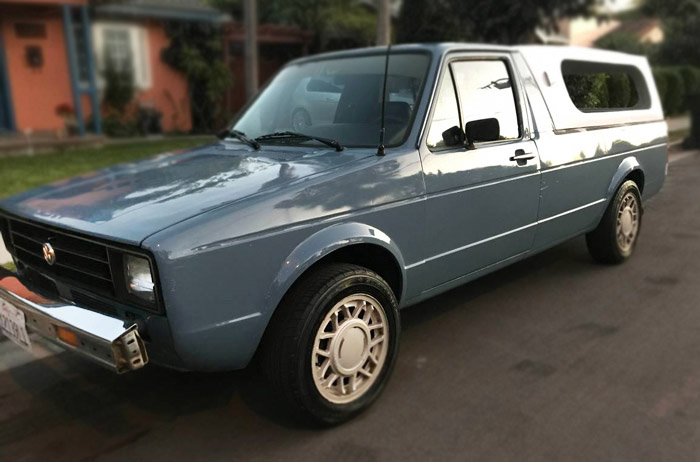 What better way to kick off the weekend than with some good ole-fashioned internal strife…
I came across this awesome 1980 VW Caddy pickup amalgam this morning and have been trying desperately to not head up to Tustin to check it out.
Having been pretty proud of myself for recently whittling my car count down to three, I was now faced with this existential crisis, and on a Friday no less! In no objective way would this older, heavily modified pickup make my life demonstrably better. But this thing…this thing just ticks all the bonkers car-guy boxes for me in a way that is almost overpowering.
It's a Frankenstein of cool:
Old/classic VW…check
Old/classic pickup…check
VW Corrado influence…check
2-Seater…Check
Engine swap…check!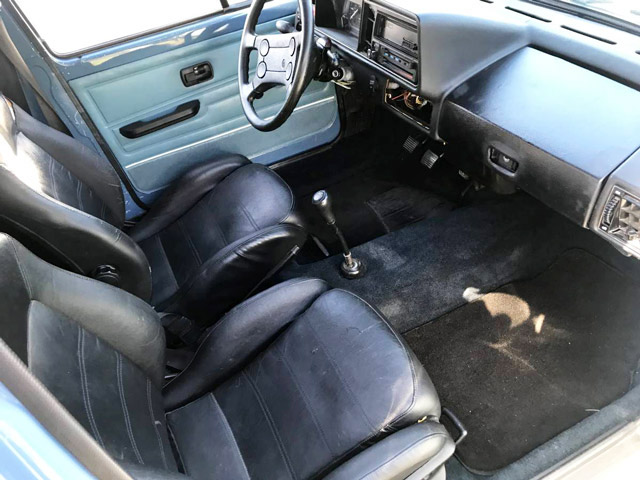 Power from the professionally implanted VW ABA 2.0L, which had 115hp when new, should be more than adequate and the snowflake wheels and Corrado buckets top it off perfectly. It's just so cool. And quintessentially SoCal. This is one 1980's Caddy I actually want!
OK, screw it…where are my keys.