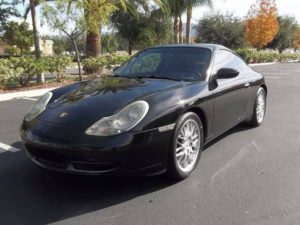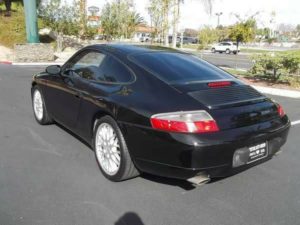 Everyone out there knows the story of the 996 generation Porsche 911 by now; watercooled, fried eggs for headlights and an IMS bearing that could grenade your engine at any moment (but likely not).
Its safe to say the 996 is the red-headed stepchild of the 911 family tree and I get it. But no matter what color this car's hair is, it's still a Porsche 911, and right now they can be had for ridiculously little money….while everyone has turned their attention and wallets to raising the market value of 928's and 914's, the 996 911's are still in the relative basement.
Get…one…now. They will be going up…
I'm preferential to the look of the 1999-01 models as I feel their headlights are less garish, but that's just me. The 2002 refresh did also brought along extra horsepower w/ those more sharp-edge headlights but I'm sticking with the earlier models.
This 2001 example in Santa Clarita Valley looks quite good… A hardtop coupe with just shy of 100k miles and sporting a 6-speed manual transmission, its black-on-black look and classy wheels present well. Matter of fact, this is exactly the color and wheel combo I would go for.
With an asking price of $16,900 before the required Craigslist negotiation even starts, you 've got yourself an icon for the price of a used V6 Mustang.
Pony up for an IMS bearing fix from LN Engineering to help you sleep at night and rest assured you've got a motoring icon of the highest order in your garage for less than $20k.
Hot damn thats a good deal…how much longer this 996 911 madness lasts, who knows.