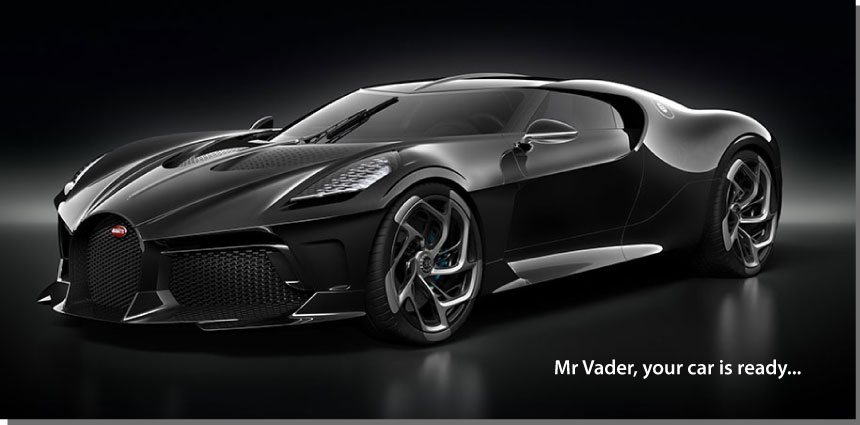 Not happy to simply sell $3mil Chiron's to the world's uber-rich, Bugatti unveiled their one-of-one Bugatti La Voiture Noire today at the Geneva Motor Show. And holy crap is it all the expletives…
The Facts:
$12.5million…dollars…before taxes
1500 hp, 1180 lb-ft
Production Run: Uno
Evil?: Hell yes
Tailpipes: 6…I'll repeat: 6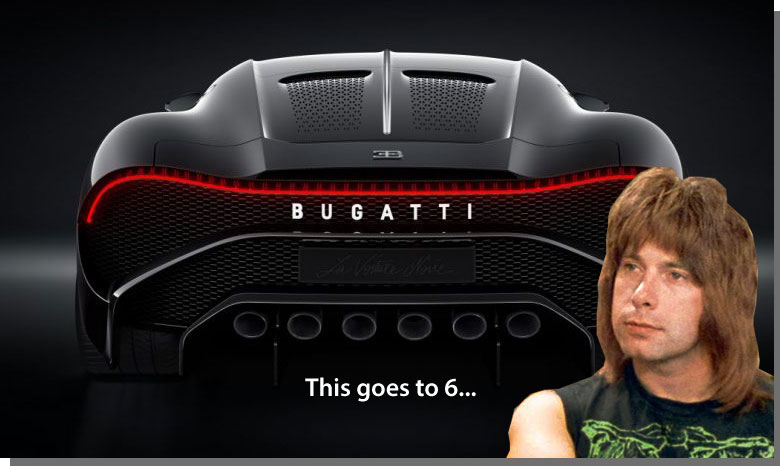 Created for, and in conjunction with, one very rich customer, the Bugatti La Voiture Noire stands as the badass middle-finger statement of opulence in the car world. It is, after all, the single most expensive new car ever created.
To quote George Costanza, "Sweet Fancy Moses!"
Images: Bugatti