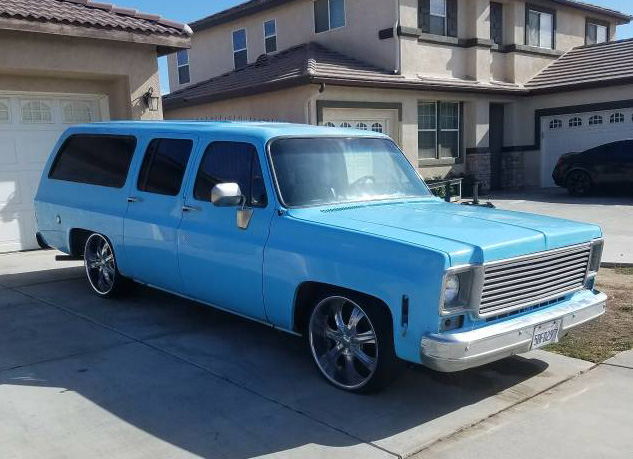 Cool old-school family truckster alert!
This 1973 Chevy Suburban for sale in Hesperia checks a bunch of SoCal car life boxes: classic ride…aftermarket wheels on lo-pro tires…dropped chassis…funky color. Add it all up and you've got my attention.
Rockin a 350 crate motor, donning an interior that appears to be in awesome shape, and in a hue of blue thats visible for miles, this SUV will make you the talk of your planned master community. No mention of miles but with a swapped engine and transmission, a high odometer reading might not be the end of the world.
While I'm not a fan of the installed wheel/tire combo per se, I'll admit they do give it a certain look that some find cool. If it were in my driveway, I'd take it in the opposite direction with a 3-4″ lift, some beefy rubber on rugged wheels and a Dakar-spec roof rack…but thats just me.