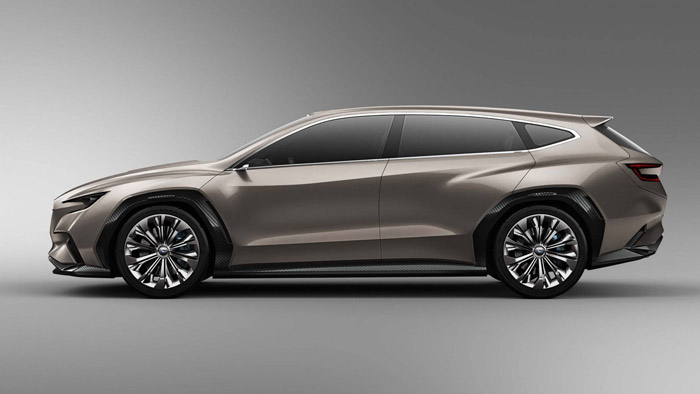 Subaru, the auto industry's version of nice hiking boots, has a knack for releasing slick concept cars only to neuter them on the way to manufacturing. I'm not sure why they do this, but they do it on a fairly regular basis. This year's example; the sleek Subaru Viziv Tourer Concept.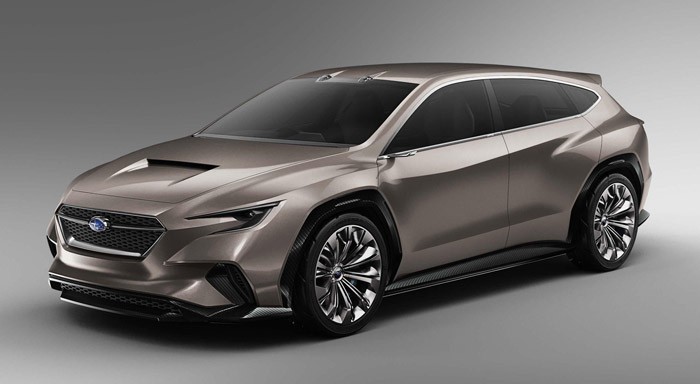 Now, do I think the Viziv Tourer Concept is cool looking? A a devoted fan of all things wagon, you bet I do. Do I think it looks like a Subaru? No I do not. Moreover, do I think it has any chance of looking like this should they decide to bring it to dealer lots? No way in hell.
And I'm torn on whether I think that's a shame or not.
Half of me thinks Subarus should stay Subarus: uncomplicated, semi-rugged AWD camping dogs that people from New England love. If you like getting muddy and sleeping under the stars, you buy a Subaru.
The remaining half thinks we could use a stylish AWD wagon here in the States so why not? The problem with this is that the wagon Subaru will bring to market (almost certainly badged as an Outback) most likely won't look anywhere near as progressive as this. Which kinda pisses me off as whats the point then?
Further adding to my concern was a blurb Subaru had in the press release: "The Viziv Tourer Concept is filled with a crossover mix of values to enhance active lifestyles,". C'mon man… Crossover mix of values? You just had to use the word "crossover" in there didn't you? Ugh. I hate this type of generic, brainless marketing speak and I expect better from Subaru, who has a very clear brand identity and a fiercely loyal customer base. Hey Subaru Marketing Dept, exactly what values does this angular, low slung futuristic-looking vehicle share with Subaru brand as we know it?
Subaru's are for visiting our National Parks, not Nordstroms.
Images: Subaru